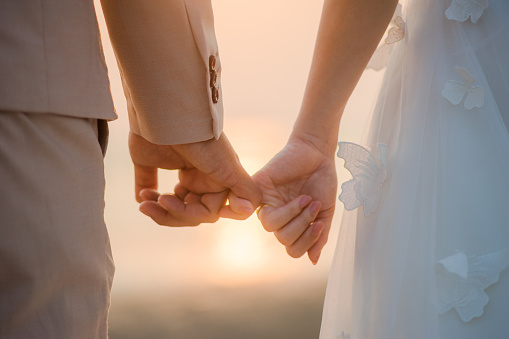 Wedding Officiant in Denver, Boulder, Ft. Collins, Estes Park, Golden, Cheyenne, Winter Park, Vail, Breckenridge, Colorado Springs, Aurora, Colorado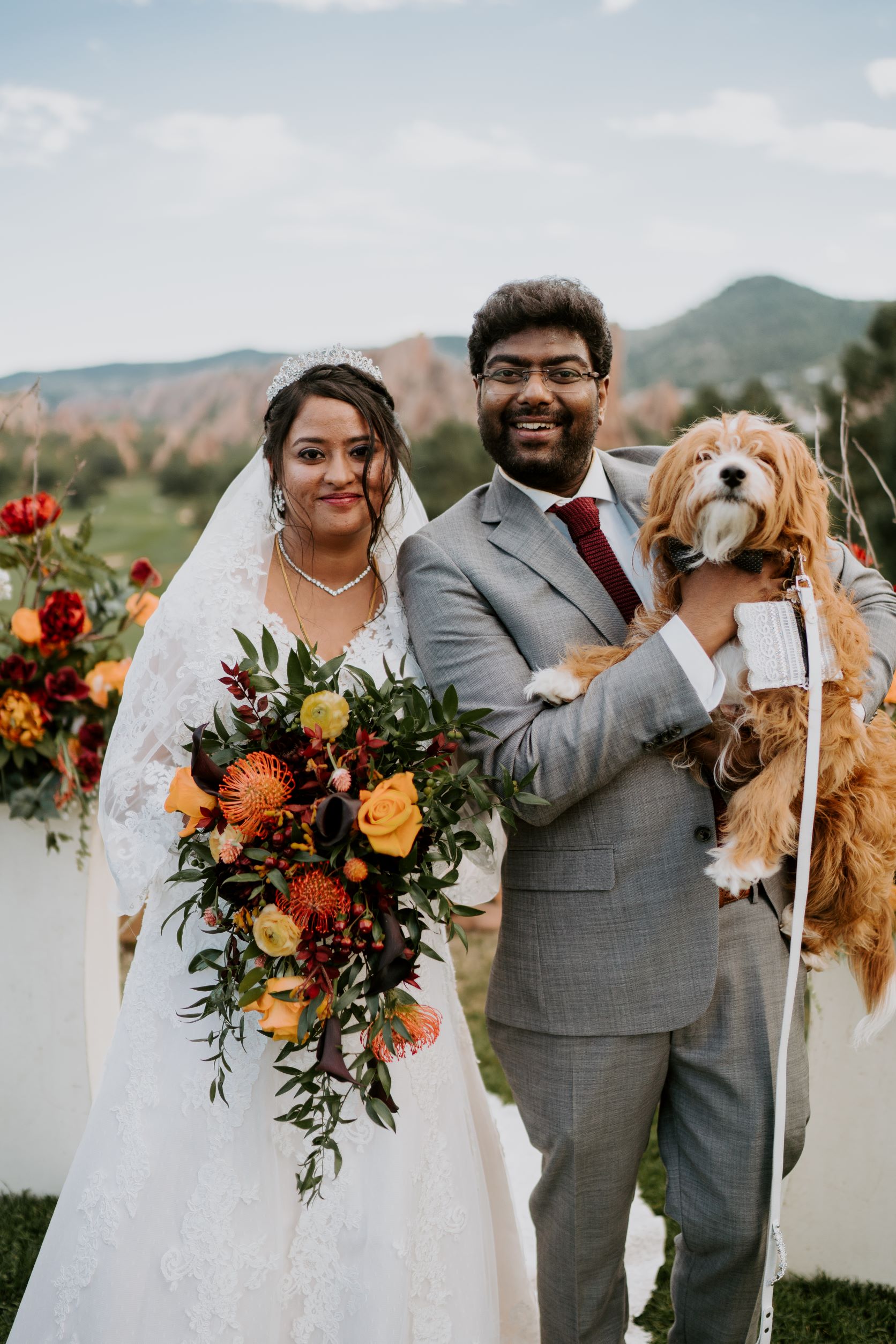 Officiating Your Wedding
As a nondenominational Wedding Officiant, Ordained Minister, and Licensed Spiritual Practitioner, I am honored to perform ceremonies that are metaphysical, religious, spiritual, and "spiritual but not religious". Whatever label you give it, I am honored to recognize all religions, faiths, and cultural practices as well as metaphysical, interfaith, multi-cultural, and same-sex couples. Each wedding I officiate is customized for the couple and specifically designed to honor the lifelong commitment they are making with each other.  Whether you wish for a large wedding celebration, an intimate micro-wedding, a private elopement, or are planning a destination wedding in Colorado, I personally customize and meet your ceremony needs.
The other thing you should know about me as your wedding officiant is we are going to have some fun! The guests at your wedding get involved (from their seats) in celebrating your love and the commitment you are making to each other.
Rev Kelly did a wonderful job. She was professional, but added a little humor to the wedding service. Very personable and she made everyone comfortable. I would highly recommend her! ~~Rosalie D.

We loved working with Rev. Kelly for our wedding! She took the time to get to know us (via zoom meetings and a questionnaire) before our wedding day, so our wedding ceremony felt very personal despite meeting her for the first time that day. She was very available to plan the ceremony and answer any questions leading up to the big day. Before the ceremony day of she touched base with both of us to make sure we were calm and grounded (or as much as possible). The many special ceremonies she offers are a wonderful touch, especially considering we were not having a religious ceremony. The rose ceremony and her amazing words about it made quite a few of our guests a little weepy. Would absolutely recommend her for a very special ceremony! ~~ Renee S.

Rosalie D.
Ceremony
Each couple is unique, and every relationship has its own story to share. Together we co-create a Colorado wedding that weaves together your story and designs your first steps as a married couple. I offer a range of ceremony types that reflect your beliefs and traditions and will honor both of you and your relationship together. I'll be your wedding ceremony guide choosing rituals, readings, symbols, vows and more, encapsulating your unique view of life, your love and shaping a vision for your future together. Whether you are having an elegant affair or prefer a Colorado Western western ceremony, which includes my minister "love boots and cowboy hat", the memories we create will last a lifetime.
My intention is to not only create a personal and meaningful wedding ceremony, but to assist you in creating the best next steps for your life together as a married couple. It's why the title of my book is "Trust Your Next Steps: Creating the Confidence to Cut Fresh Tracks". Because I want you both to be empowered to create this next chapter in your life your way. Not the way you think you are supposed to. It begins with your wedding and your first steps as a married couple.
photo by bonnie-photo.com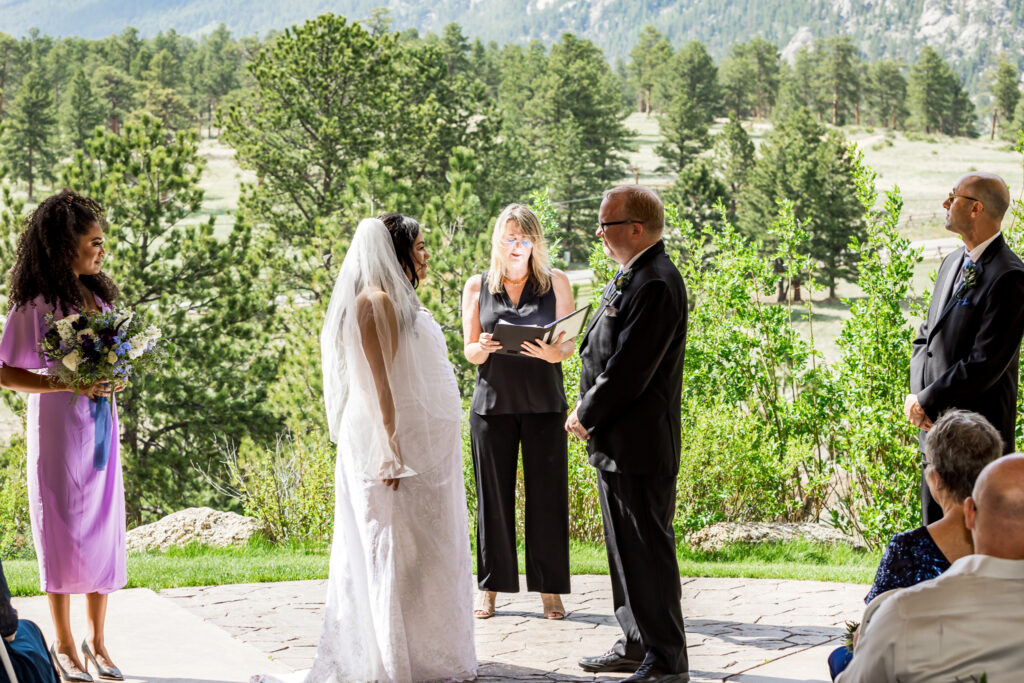 Kelly was amazing on our wedding day and before. She took the time to get to know us and personalize our ceremony. On the day of she came to us both to see how we were doing checking stress levels and everything. She truly helped the day go smoothly.

Collin and Larissa
We planned an elopement last minute in the Colorado mountains and found Rev Kelly. She was quick to respond. We set up zoom call and liked her right away. She was flexible with location and timeframe and so pleasant to work with. She incorporated special moments in the ceremony and listened to what we wanted for our special day. Rev Kelly was exactly what we were looking for.

Jenny O.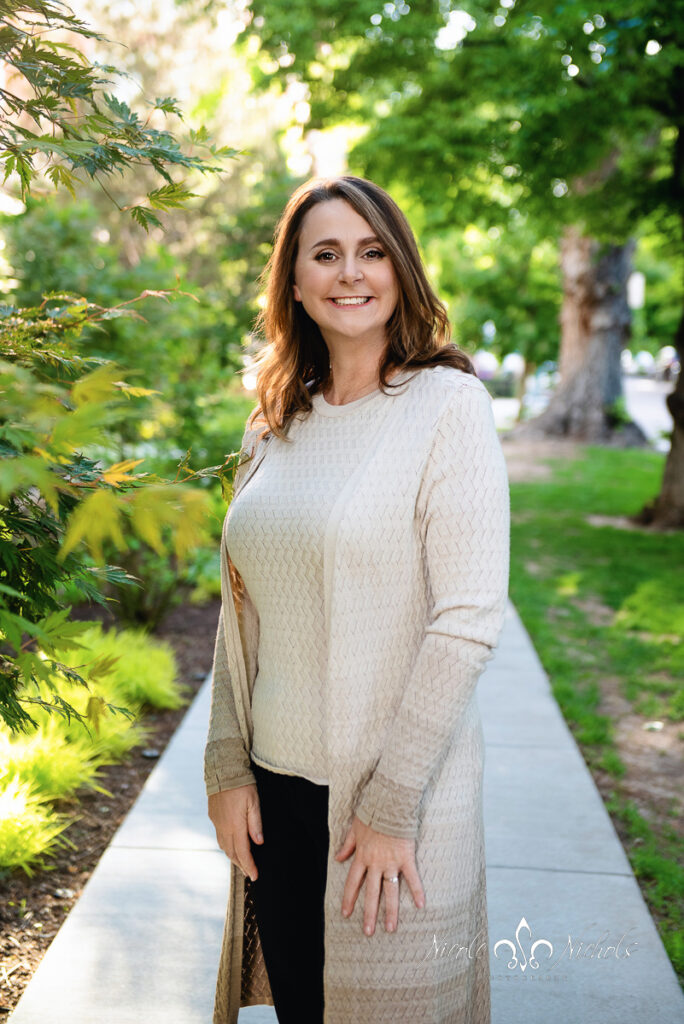 About Reverend Kelly
Rev. Kelly Robbins, MA, an award-winning author, coach, and spiritual leader is an ordained, nondenominational minister. She is the author of Trust Your Next Step: Creating the Confidence to Cut Fresh Tracks and publishes The Edge newsletter. Rev. Kelly's passion is assisting others as they consciously and powerfully create their lives.
Rev. Kelly lives in Colorado with the love of her life, George. Together they have five grown kids and one granddaughter. An avid skier and hiker, Rev. Kelly loves being outdoors year-round. When she's not performing wedding ceremonies she's usually reading a good book or writing her next one! Kelly regularly contributes to A Guide for Spiritual Living, Science of Mind Magazine and is a frequent Sunday Speaker at several Unity and CSL churches in Colorado.
Rev. Kelly holds a master's degree in Communications from the University of Denver and a master's in Consciousness Studies from the Holmes Institute. She is a licensed minister with Centers for Spiritual Living. 
What a great experience! The bride and groom for my event were so happy! Having an officiant with such a great personality that even included the guest in the small and intimate ceremony. I can't wait to have Kelly back!

Meaghan W